__custompagedescription__
Mother Catherine grew up in the Dallas area. She graduated from Vassar College with a Bachelor of Arts in 1993; and earned a Master of Divinity from Virginia Theological Seminary in 2000.
Prior to being called to serve at Annunciation, Mtr. Catherine served as a Curate at St. Anne Episcopal Church in DeSoto, Texas, Assistant at St. Philip's Episcopal Church in Frisco, Texas, and as Rector of Trinity Episcopal Church in Natchitoches, Louisiana.
Mtr. Catherine has served in numerous roles in the community, at the diocesan level, and for the national church. She is married to Dr. Mark Thompson and has two children.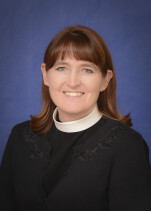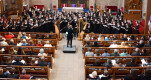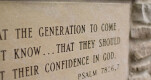 We take a quick look at the characteristics of the five generations of believers active in churches today, and the ways in which we are being called to minister to them.
This is a great explanation of the long Season after Pentecost.