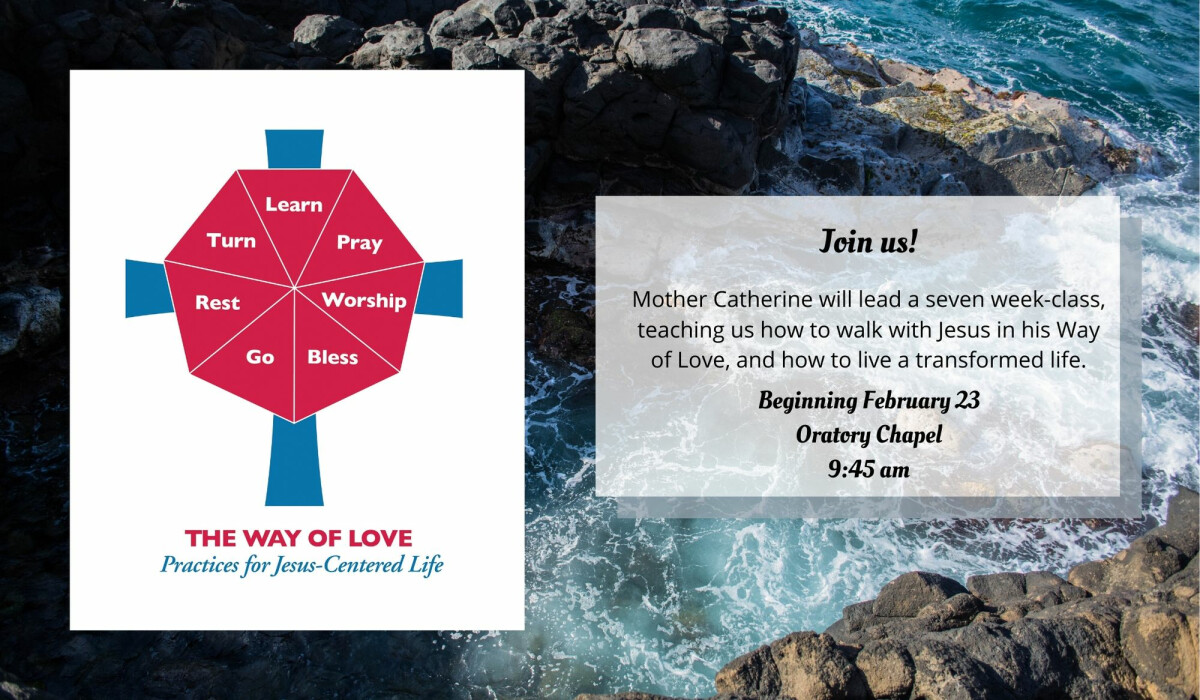 Every Sunday, from 02/23/2020 to 04/05/2020
,
9:45 AM - 10:50 AM
Contact: Catherine Thompson | p 972) 221-3531 e
The journey through Lent into Easter is a journey with Jesus. We are baptized into his life, self-giving, and death; then, we rise in hope to a life transformed.
This Lent, Mother Catherine will lead a seven week-class, teaching us how to walk with Jesus in his Way of Love, and how to live a transformed life.
Class begins at 9:45 in the Oratory Chapel.
Sunday mornings beginning Feb. 23 in the Oratory Chapel
Life Transformed: The Way of Love in Lent
Feb 23 - TURN (Romans 6:3-11)
Mar 1 - PRAY (Exodus 14:10-15:1)
Mar 8 - LEARN (Proverbs 8:1-8, 19-21, 9:4b-6)
Mar 15 - BLESS (Ezekiel 36:24-28)
Mar 22 - REST (Ezekiel 37-1-14)
Mar 29 - WORSHIP (Zephaniah 3:12-20)
Apr 5 - GO (Luke 24:1-12)