Clergy & Staff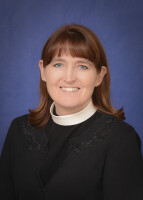 Catherine Thompson
Rector
Mother Catherine grew up in the Dallas area. She graduated from Vassar College with a Bachelor of Arts in 1993; and earned a Master of Divinity from Virginia Theological Seminary in 2000.
Prior to being called to serve at Annunciation, Mtr. Catherine served as a Curate at St. Anne Episcopal Church in DeSoto, Texas, Assistant at St. Philip's Episcopal Church in Frisco, Texas, and as Rector of Trinity Episcopal Church in Natchitoches, Louisiana.
Mtr. Catherine has served in numerous roles in the community, at the diocesan level, and for the national church. She is married to Dr. Mark Thompson and has two children.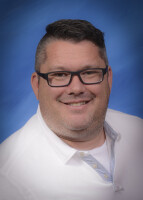 Michael Anderson, Ph.D.
Director of Ministry Development
Michael is one of those pesky Californians who relocated to Texas in 2019. He grew up in a non-denomenational church outside of Los Angeles. He and his family moved to Scotland in 2013, where Michael pursued a Masters and PhD in the study of Theology and the Arts. While there, Michael shifted into the Scottish Episcopal Church and around the same time he felt a clear calling to the priesthood. Michael came to Annunciation in June 2021 to serve as Director of Ministry Development, while also pursuing ordination into the priesthood. His favorite passage of scripture is Philippians 2:5-11 because it outlines so beautifully the great lengths that Christ went to be near and bring salvation to us, his people. "Therefore God exalted him to the highest place and gave him the name that is above every name." Michael is married to Francina Anderson and they have four elementary aged children.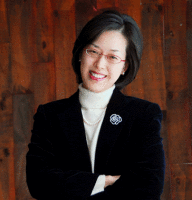 Dr. Jeeyoon 'Elise' Choi
Director of Music / Organist
Elise was born and raised in a Christian family in South Korea, where the Christian community has grown dramatically over the past hundred years. At her home church, the biggest Methodist church in the world with 25,000 members, she served as a pianist for children's worship in the third grade. Somewhere around that time, she began to realize she had a strong calling to be a church musician. After coming to the U.S. in 1999 to pursue graduate study, Elise served as a church musician for many denominations. She has a Master's degree in Theological Studies (M.T.S.) at Perkins School of Theology, Southern Methodist University, as well as a Master's of Music in Choral Conducting from Southern Methodist University. It continues to be Elise's goal to expand her role as a church musician and share what the Lord has given her with Christians who wish to praise God with great joy and wonderful music.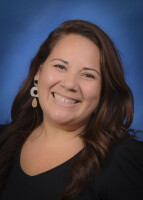 Francina Anderson
Director of Youth Ministry
Francina Anderson grew up in California where she taught elementary and middle school. In 2013, Francina and her family moved to the UK and lived a small Scottish town while her husband pursued a PhD. During that time, her involvement with The Episcopal Church began and she came to love teaching in the church setting both young people and adults. During the summer of 2021, her family came to Annunciation for her husband to continue in his ordination training and shortly after Francina had the opportunity to work with the EYC. Her favorite Scripture is Matthew 11:28-30 as it helps her rest in Christ's gentle and humble heart. She lives in Flower Mound with her four energetic kids, sweet dog, and caring husband.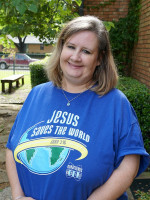 Beth Parker
Director of Children's Ministries
Beth Parker is a cradle Episcopalian and moved to the Lewisville/Flower Mound area in 1994. Her parents moved to Flower Mound in the spring of 1994 and Beth soon followed after. She has been involved in Alpha Course, Flower Ministry, and now Children's Ministry. Her favorite scripture is 3 John 1:4: "I have no greater joy than to hear that my children are walking in the truth." This verse is important to Beth because this scriptural message is a good reminder about the importance of family love, unity happiness, and all that is good. Beth is married and she and her husband have a son.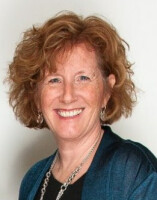 Joanne Teeters
Outreach Coordinator
Joanne Teeters is from Virginia, specifically, Waynesboro, Virginia in the beautiful Shenandoah Valley. She is a cradle Episcopalian and finds great comfort and peace in our liturgy. Joanne and her family moved to Flower Mound, Texas in 2005 due to her husband's job transfer. We came to Annunciation as we investigated pre-school options for our son, having Episcopal and Montessori as the top preferences. The Montessori Episcopal School was a perfect fit for our son. Annunciation became our church and we've been attending here since 2006. My favorite bible verse is I Corinthians 13:1-13, the Gift of Love "…faith, hope, and love abide, these three; and the greatest of these is love." This passage speaks to me as it molds how I look at the world around me, frames the way I want to live my life and helps me choose the path I want to follow. Joanne is married and they have one son, who is attending college. We also have a loving, super-sized and very fluffy Australian Shepherd, named Caveman.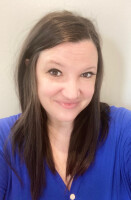 Kelly Wolfe
Director of Digital Ministry
Kelly is a born-and-raised Texan, and moved to the Flower Mound/Lewisville area in 1991. She spent 25 years in the church of Christ and 8 years at a Southern Baptist megachurch. Kelly found her way to Annunciation and the Episcopal Church in 2019, being drawn in by the way we center the Eucharist in our liturgy and the presence of women rectors. Her favorite scripture is 1 John 4:16 because it proclaims that God is love and that we can know the love God has for us. Kelly is single and lives in Lewisville with her crazy French Bulldog puppy, Frankie, named after her favorite saint, Francis.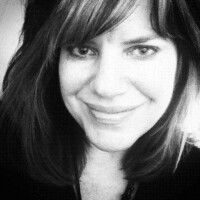 Amy Kenney
Director, Business Affairs
Amy Kenney was born and raised in East Texas, attended Texas Tech University in Lubbock, TX and moved to the Dallas/Fort Worth area in 2000. She grew up Methodist and in her adult years, began attending a non-denominational church. Amy became a part of the Annunciation staff in 2020. Her favorite scripture is Romans 8:28 because it reminds her to hold on to hope knowing that when life doesn't make sense, God will make sense out of your life. Amy is married with 2 daughters, 2 dogs and lives in Highland Village.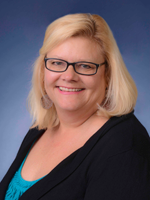 Tracey Reinhart
Head of Montessori Episcopal School
Tracey Reinhart is the Head of School and has been with MES since 2001. She attended Texas Tech University where she studied Economics and International Trade and before discovering the amazing philosophy of Montessori, Tracey worked in the Human Resources and Training field earning her Professional in Human Resources Certification. She began her career at MES as an office assistant, librarian and assistant teacher. In 2003, she received her Montessori Certification and became a Lead Teacher, working in these classrooms for 15 years. Tracey has been married since 1991 and has two MES alumni children.
Erika Therwanger
Administrative Assistant
Erika Therwhanger was born in Oklahoma but spent most of her childhood overseas in Tripoli, Libya and Dubai. After several moves her family landed in Dallas. She earned her Bachelor of Business Administration from Texas A&M University. Erika found her way to the Annunciation through her mother in law, Peggy, who had been a member for over twenty years. Her favorite scripture is 1 Corinthians 13:4-8a which was spoken at her wedding. Erika is married and has two grown adult children and 3 lovable grandpups!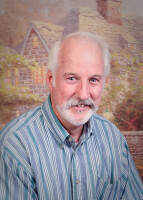 Bill Balkey
Facilities Management
Vestry Members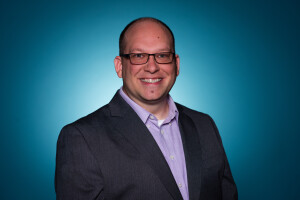 Benny Demel
Senior Warden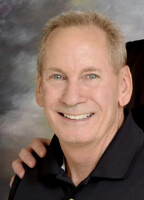 Joe Pack
Junior Warden

Jerry Shook
Treasurer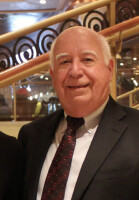 Dick Gooding
Assistant Treasurer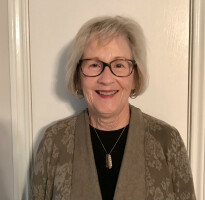 Nancy Thorne
Clerk of the Vestry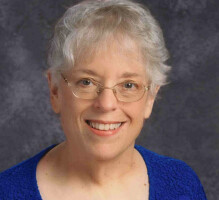 Cheryl Babb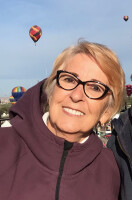 Ginny Biggs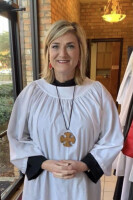 June McIntire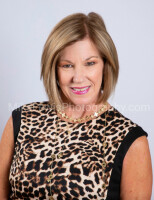 J'Lane Taylor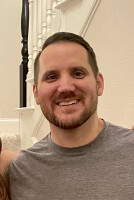 Brent Thomas