Clergy & Staff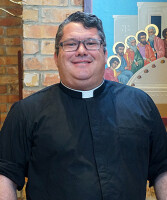 Father Michael Anderson, Ph.D.
Director of Ministry Development
Michael is one of those pesky Californians who relocated to Texas in 2019. He grew up in a non-denomenational church outside of Los Angeles. He and his family moved to Scotland in 2013, where Michael pursued a Masters and PhD in the study of Theology and the Arts. While there, Michael shifted into the Scottish Episcopal Church and around the same time he felt a clear calling to the priesthood. Michael came to Annunciation in June 2021 to serve as Director of Ministry Development, while also pursuing ordination into the priesthood. His favorite passage of scripture is Philippians 2:5-11 because it outlines so beautifully the great lengths that Christ went to be near and bring salvation to us, his people. "Therefore God exalted him to the highest place and gave him the name that is above every name." Michael is married to Francina Anderson and they have four elementary aged children.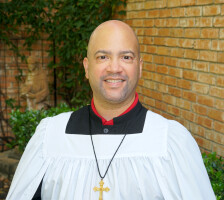 Dr. Gary Gordon
Director of Music & Digital Media
Office: 972-221-3531

Gary grew up in the state of Maryland. He received his Bachelor of Music Education K-12 from Gordon College (Wenham, MA) his Master of Music in Voice Performance from Southwestern Baptist Theological Seminary (Fort Worth, TX) and his Doctor of Musical Arts in Choral Conducting and Organ Performance from the University of North Texas (Denton). He has 30+ years of experience successfully conducting choirs and directing music programs both in schools and churches in Dallas-Fort Worth, Texas and prior to that in Boston, Massachusetts. Gary is a professional, award-winning music educator. He served as Director of Upper School Music at Parish Episcopal School in Dallas and as Director of Music K-12 at The Canterbury Episcopal School in DeSoto, Texas, where he earned the honor of "Teacher of the Year." He has participated in national and international performance and service tours, including the United States, England, Ireland, China, Australia, Holland, Poland, Germany, and the Virgin Islands. Gary previously served Annunciation from 2015 to 2020 and returned in October, 2022. In addition to leading the music ministry, Gary's full-time role includes using his creative skills to maintain our website, expanding social media and outreach initiatives.
Beth Parker
Director of Children's Ministries
Beth Parker is a cradle Episcopalian and moved to the Lewisville/Flower Mound area in 1994. Her parents moved to Flower Mound in the spring of 1994 and Beth soon followed after. She has been involved in Alpha Course, Flower Ministry, and now Children's Ministry. Her favorite scripture is 3 John 1:4: "I have no greater joy than to hear that my children are walking in the truth." This verse is important to Beth because this scriptural message is a good reminder about the importance of family love, unity happiness, and all that is good. Beth is married and she and her husband have a son.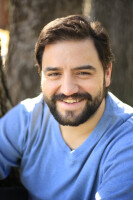 Dr. Daniel Rodriguez
Director of Youth Ministries
Daniel Rodriguez is originally from the Houston area. He and his wife Regan have four kids. Daniel's PhD is in biblical languages and he works full-time in Bible translation. He is in the ordination process in the Diocese of Dallas.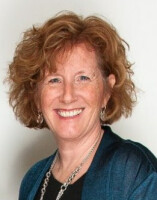 Joanne Teeters
Outreach Coordinator
Joanne Teeters is from Virginia, specifically, Waynesboro, Virginia in the beautiful Shenandoah Valley. She is a cradle Episcopalian and finds great comfort and peace in our liturgy. Joanne and her family moved to Flower Mound, Texas in 2005 due to her husband's job transfer. We came to Annunciation as we investigated pre-school options for our son, having Episcopal and Montessori as the top preferences. The Montessori Episcopal School was a perfect fit for our son. Annunciation became our church and we've been attending here since 2006. My favorite bible verse is I Corinthians 13:1-13, the Gift of Love "…faith, hope, and love abide, these three; and the greatest of these is love." This passage speaks to me as it molds how I look at the world around me, frames the way I want to live my life and helps me choose the path I want to follow. Joanne is married and they have one son, who is attending college. We also have a loving, super-sized and very fluffy Australian Shepherd, named Caveman.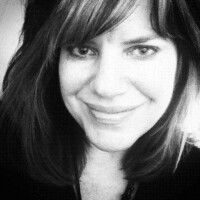 Amy Kenney
Director, Business Affairs
Amy Kenney was born and raised in East Texas, attended Texas Tech University in Lubbock, TX and moved to the Dallas/Fort Worth area in 2000. She grew up Methodist and in her adult years, began attending a non-denominational church. Amy became a part of the Annunciation staff in 2020. Her favorite scripture is Romans 8:28 because it reminds her to hold on to hope knowing that when life doesn't make sense, God will make sense out of your life. Amy is married with 2 daughters, 2 dogs and lives in Highland Village.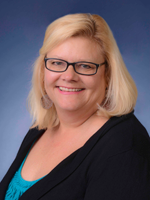 Tracey Reinhart
Head of Montessori Episcopal School
Tracey Reinhart is the Head of School and has been with MES since 2001. She attended Texas Tech University where she studied Economics and International Trade and before discovering the amazing philosophy of Montessori, Tracey worked in the Human Resources and Training field earning her Professional in Human Resources Certification. She began her career at MES as an office assistant, librarian and assistant teacher. In 2003, she received her Montessori Certification and became a Lead Teacher, working in these classrooms for 15 years. Tracey has been married since 1991 and has two MES alumni children.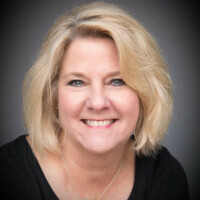 Terri Bennett
Administrative Assistant
Office: 972-221-3531

Terri Bennett was born and raised in a small town in Michigan near Lake Huron. She graduated from Central Michigan University (Go Chips!) with a Bachelor of Science degree in Education Administration. After moving to Flower Mound in 1990, she went to work for the Coppell School District in the Athletic Department. She retired in 2018 and quickly realized she was not good at being retired. Her philosophy is to live by the Golden Rule and try to always look on the bright side because "what you think about, you bring about." Terri is married to Jeff and they have two grown children and three adorable grandpuppies.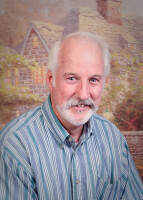 Bill Balkey
Facilities Management
Vestry Members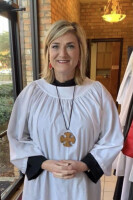 June McIntire
Senior Warden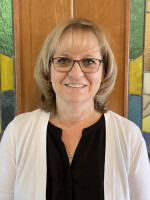 Laura Braun
Junior Warden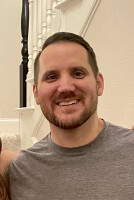 Brent Thomas
Treasurer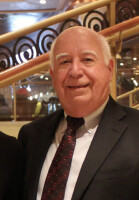 Dick Gooding
Assistant Treasurer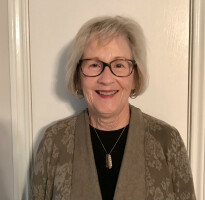 Nancy Thorne
Clerk of the Vestry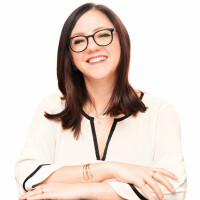 Staci Barker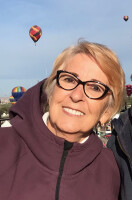 Ginny Biggs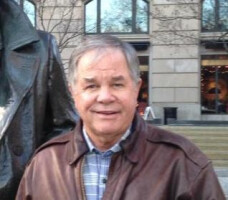 Ian Refo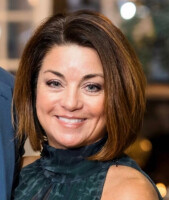 Cindy Simpson-Scharff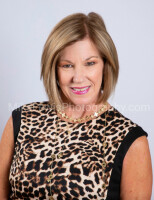 J'Lane Taylor