Choral Music
"Let everything that has breath praise the Lord" Psalm 150:6
There are three choral ensembles that provide leadership and add beauty to our worship services: The children's choir, youth choir, and adult choir. All persons interested in participating in a choral ensemble are invited to speak to the leader of an ensemble for more information about how to enroll. All skill levels are welcome at Annunciation. In addition to volunteers, the adult choir is supported by a number of local professional singers and the Choral Scholar program, which draws upon the abundant talent of the music students at the University of North Texas. The choir season runs from mid-August through June.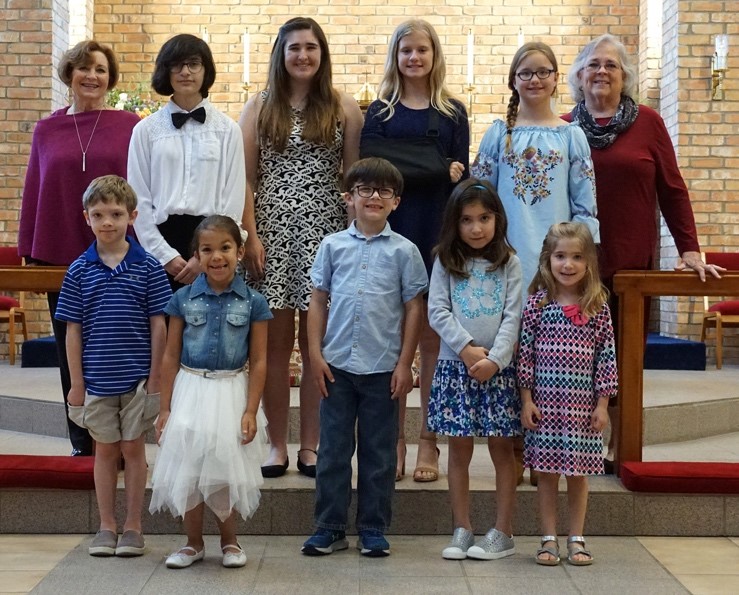 The Children's Choir, for first grade through fourth grade students, provides an excellent introduction to church music. Children are guided through the Liturgical year and also learn valuable singing and music theory skills. The choir sings at both the 8:30 and 11:00 services approximately every eight weeks. This ensemble is led by the team of MaryAnn DuTeil and Susan Cutts, who through many years of dedicated service, have inspired our children to grow in faith through music.
Rehearsals are Sunday mornings from 9:20-10:00, between the 8:30 service and Sunday School and held in the choir room.
For more information or to enroll your child contact MaryAnn at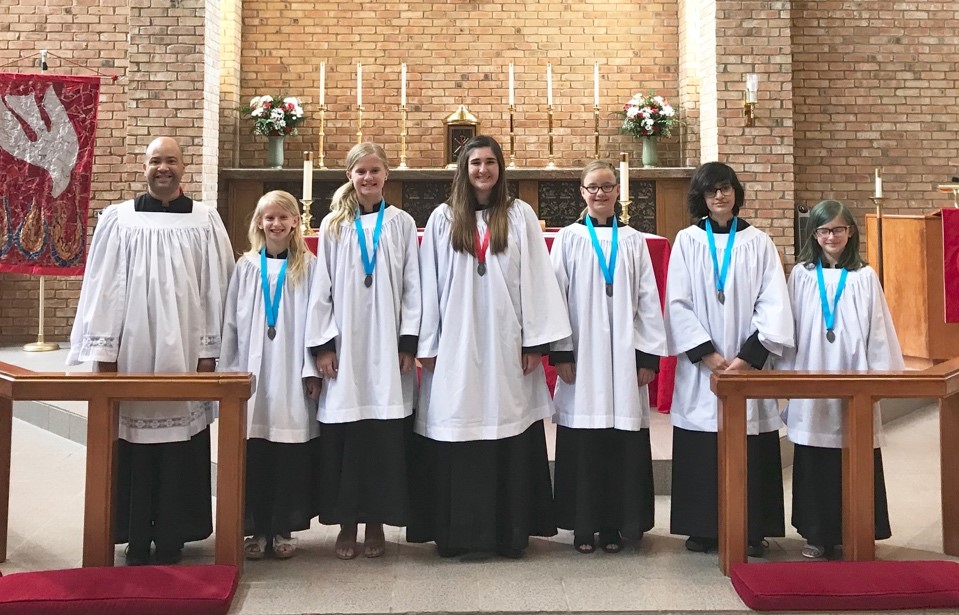 The Youth Choir, for fifth grade through high school students, provides advanced musical and liturgical training through the Royal School of Church Music program. With intense focus on music theory and singing skills, the choristers learn how to be leaders in the worship service by taking part in the processions, singing hymns, Anglican Chant Psalms and anthems. The choir sings at the 11:00 service approximately every six weeks. This ensemble is led by Dr. Gary Gordon, Director of Music & Organist.
Rehearsals are immediately following the 8:30 service from 9:30-10:00 and held in the sanctuary.
For more information or to enroll your youth contact Gary at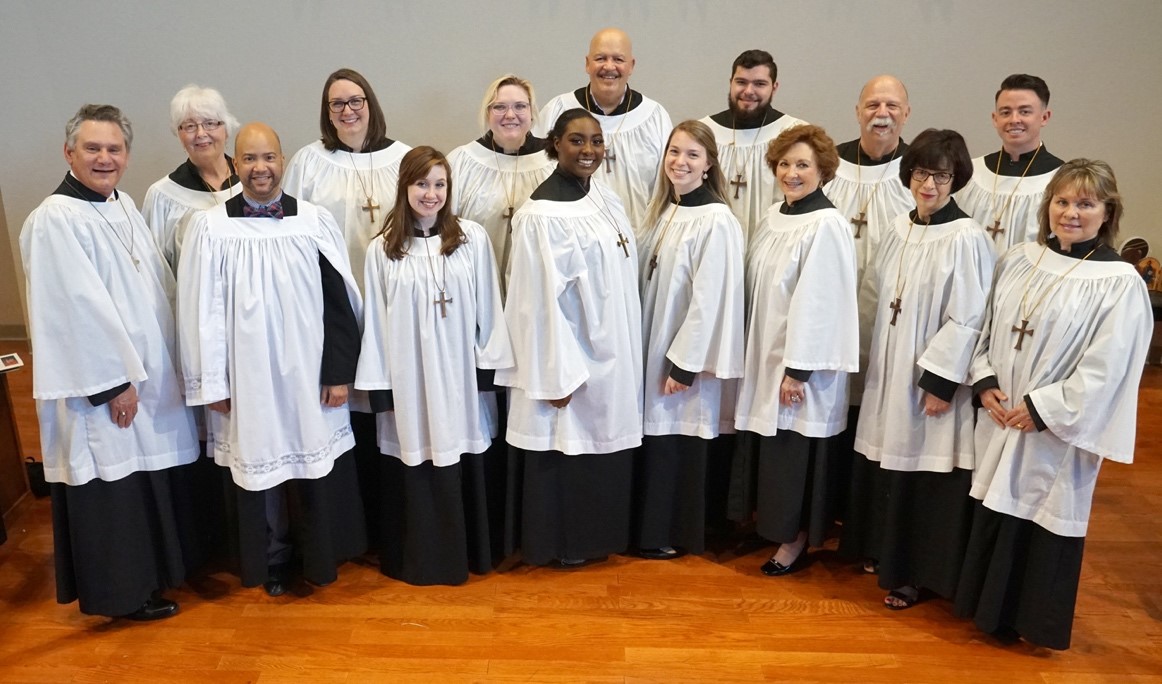 The Adult Choir is comprised of volunteers, professional singers and choral scholars. Participation is open to all persons willing to faithfully attend rehearsals, desire to grow in singing skills with a group, and feel called to serve in this ministry. The choir sings a wide range of repertoire from the very finest in Anglican choral tradition to Spirituals and Gospel music. The ensemble provides leadership to the 11:00 (Rite II) service and also sings at special services, concerts and Choral Evensong.
Rehearsals are on Wednesday evenings from 7:30-9:00 pm, in the choir room and Sunday mornings from 10:20-10:45, in the sanctuary. The ensemble is led by Dr. Gary Gordon, Director of Music & Organist.
For more information or to enroll contact Gary at
The Choral Scholar Program provides important support to the Adult Choir, through regular section leaders and additional singers for special services like Lessons and Carols, Christmas, Easter and occasionally Choral Evensong. Choral Scholars also serve as Cantors at the 8:30 service and provide solos, according to ability, at both the 8:30 and 11:00 services. While vocal majors at the University of North Texas are preferred, these positions have also been filled by very capable instrumental majors. For example, Martin Wells a UNT bassoon performance major (2018 graduate), was an excellent section leader in both the bass and alto sections and provided several amazing instrumental solos for our worship service. The music ministry takes both a flexible and creative approach to our choral scholars, and singers with diverse skills are highly favored.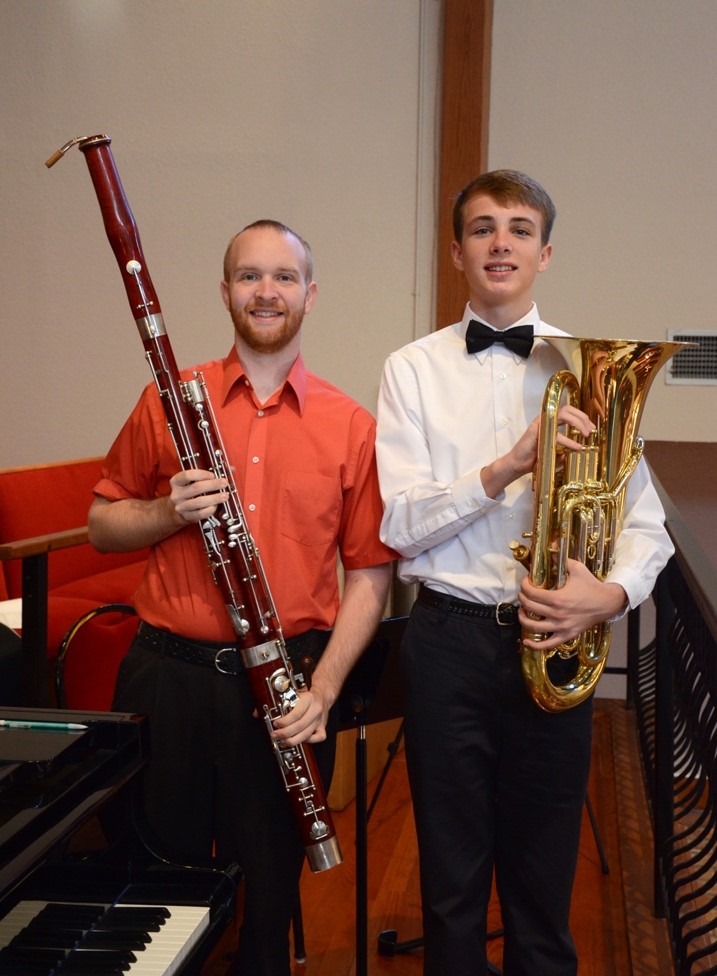 For more information about how to participate as a Choral Scholar contact Dr. Gary Gordon at