The Memorial Organ
History of the Memorial Organ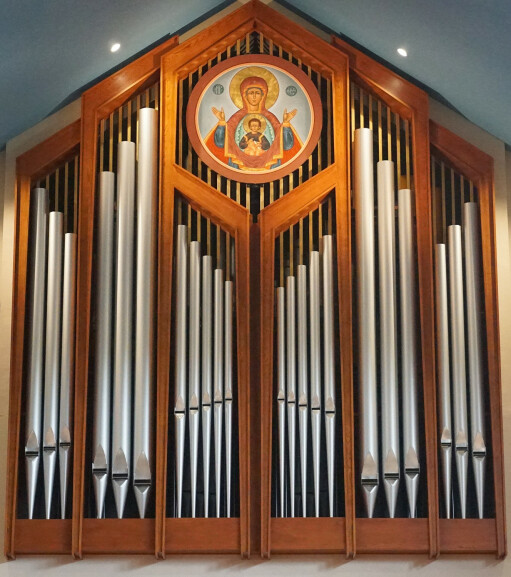 The organ originates from 1950 as a Möller opus #8089 and was acquired from The Episcopal Church of the Redeemer in Sarasota, Florida. While in Florida there were several renovations. In 1958, Aeolian-Skinner added eighteen ranks and designated as their opus #1385. In the 1980's the organ was rebuilt and enlarged to three manuals by McManis. At this time, several original Möller and Aeolian -Skinner Ranks were replaced with "New-Baroque" European pipework, as was the trend of the day. Finally in the 1990's Guzowski and Steppe added a new three manual console and Solid State Switching.

In 2002, Patrick Murphy and Associates, organ builder of Philadelphia, traveled to Sarasota to retrieve the instrument destined for The Episcopal Church of the Annunciation, Lewisville, Texas. Dan Garland of Fort Worth, Texas completed a tonal transformation to a more "Classic American" scheme. Patrick Murphy constructed new electro-pneumatic slider chests for the main Swell and Great divisions with new offsets and peripherals. The instrument was prepared for the addition of a choir and solo divisions to be added in the future.
A new oak case houses a new Pedal Principal 16' and bottom of the Great 8' Diapason. The magnificent facade was designed by noted designer Frank Fremil. In 2015 the previous 3 manual console was replaced with a new "low profile" 3 manual console by Patrick Murphy.
The Director of Music and the Worship & Arts Team are currently working on a strategic plan for the final phase of expansion: developing the Choir and Solo divisions of the organ. Pipes are currently stored in the empty chamber for this purpose.