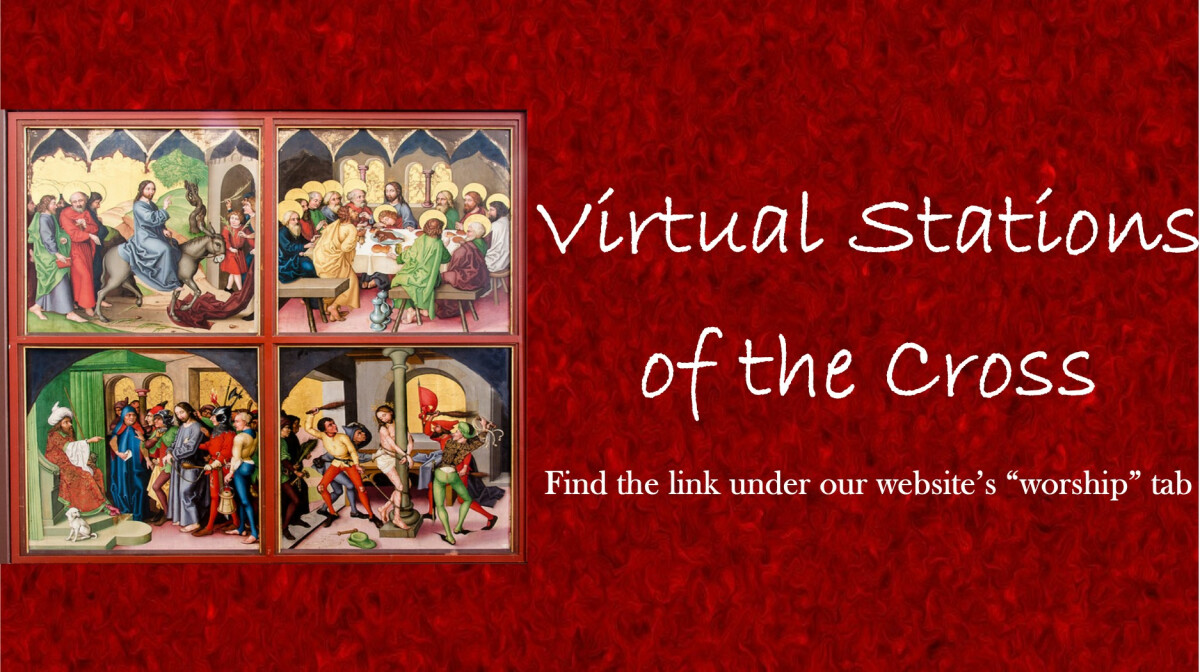 Daily, from 02/23/2020 to 03/04/2020
,
6:30 PM - 7:00 PM
Contact: Catherine Thompson | p 972) 221-3531 e
Virtual Stations of the Cross is on our website (www.annunciationlewisville.org) for you to use during your devotional time. On the homepage, under the "Worship" tab, you will find the link to the Stations. It will walk you through the prayers at each station as if you were here in person. If you have questions, please do not hesitate to contact the Church office.