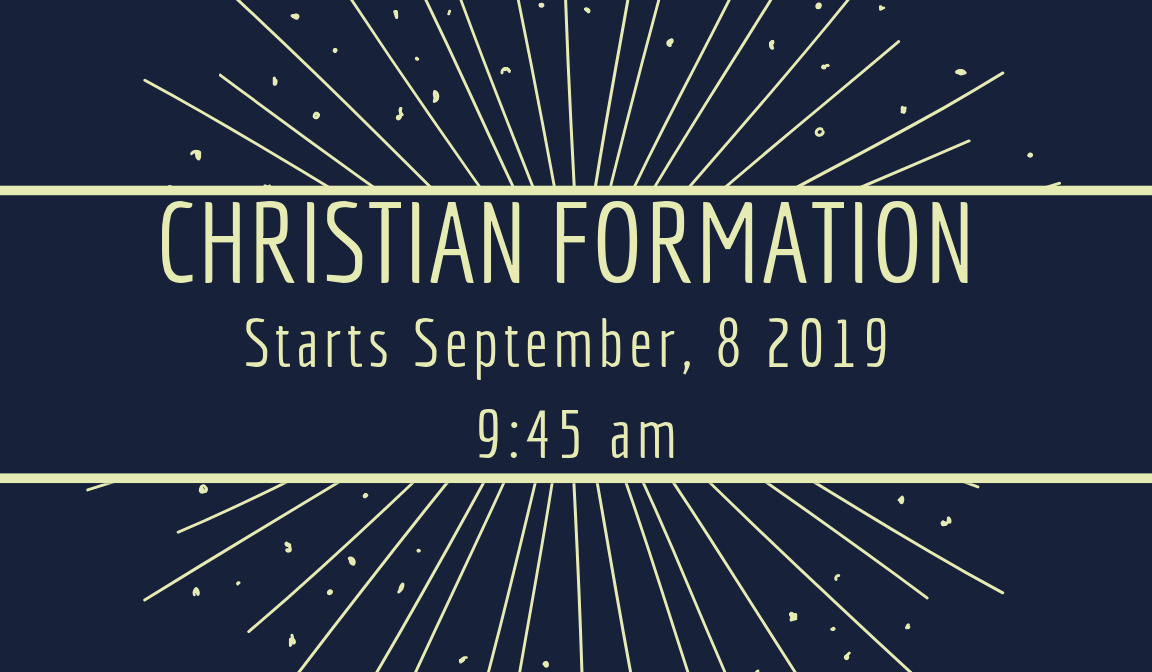 Every Sunday
,
9:45 AM - 10:45 AM
Christian Formation Classes for Fall 2019 begin on Sunday, September 8, at 9:45.
ADULT CHRISTIAN FORMATION CLASSES
For 2019, we will once again offer two different opportunities:
"Exploring the Bible"
The Parables of Jesus - led by Deacon Jonathan (9/8-10/13)
Plus a five week class for men led by Benjamin Dodson - exploring the book

The Universal Christ

y Richard Rohr. Starting September 8 at 12:15 in the Parish Hall Conference Room
CHILDREN AND YOUTH CHRISTIAN FORMATION CLASSES
Ages Four to First Grade Class - learning Heroes of the New Testament
Second & Third Grade Class - will spend their entire class year immersed in learning about why we believe what we believe in "Year of Why"
Fourth & Fifth Grade Class - meets in the classroom upstairs next to the Youth Room. This year, students spend their time in class learning about Mission and Ministry
Middle & High School (Grades 6-12) - all 6-12th graders meet in a combined Christian Formation Class in the Youth Room on the 2nd Floor and will be learning more about their faith and sharing it with others.