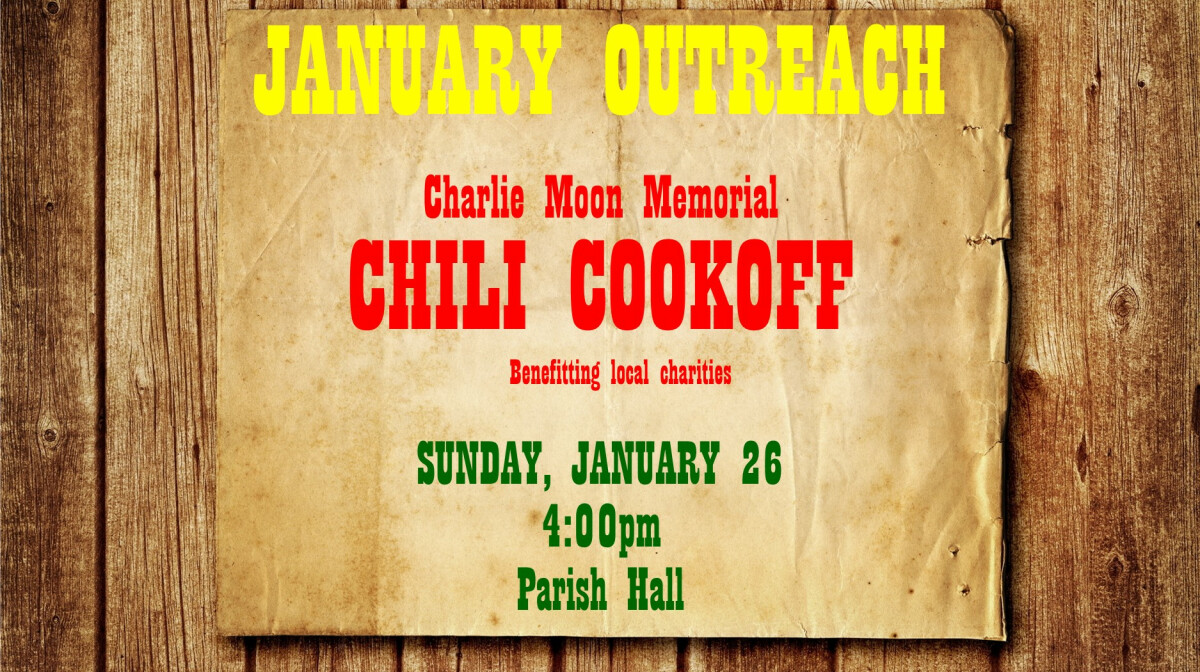 Sunday, January 26, 2020
,
4:00 PM - 5:30 PM
Join us on Sunday, January 26th, at 4:00 pm in the Parish Hall, for our first "Chili Bowl of Caring" - a Chili Cook-off with a twist!
Guests vote for their favorite chili by depositing quarters into jars as they sample chili at each table. The Chili Bowl of Caring will benefit Salvation Army, the Children's Advocacy Center and Kyle's Place.
WE NEED CHILI COOK-OFF ENTRIES!
If you make the best chili, enter your winning batch by signing up in the Narthex today! Deadline to enter is Sunday, January 19th! Contact Tracy Miller if you need more information.