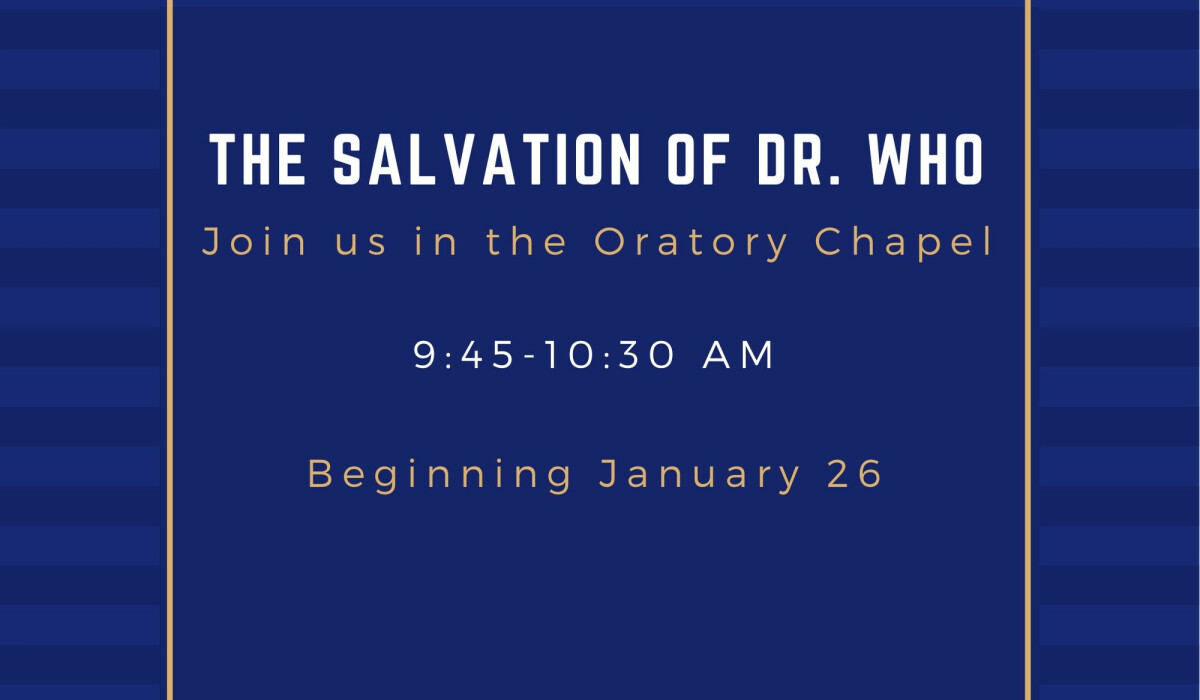 Every Sunday, from 01/26/2020 to 10/31/2020
,
9:45 AM - 10:45 AM
Tracey and Cam Reinhart will be co-leading a new adult Christian Formation Class called, "The Salvation of Doctor Who: A Small Group Study Connecting Christ and Culture."
In this series of classes, author Matt Rawle draws on the long-running TV show to chart the intersection of faith and science. Chapters include: "Bigger on the Inside," "God and Time and God's Time," "The Oldest Question in the Universe," and "The Sonic Screwdriver is Mightier Than The Sword."
Please join us for this insightful and thought-provoking study; Oratory Chapel at 9:45 am.