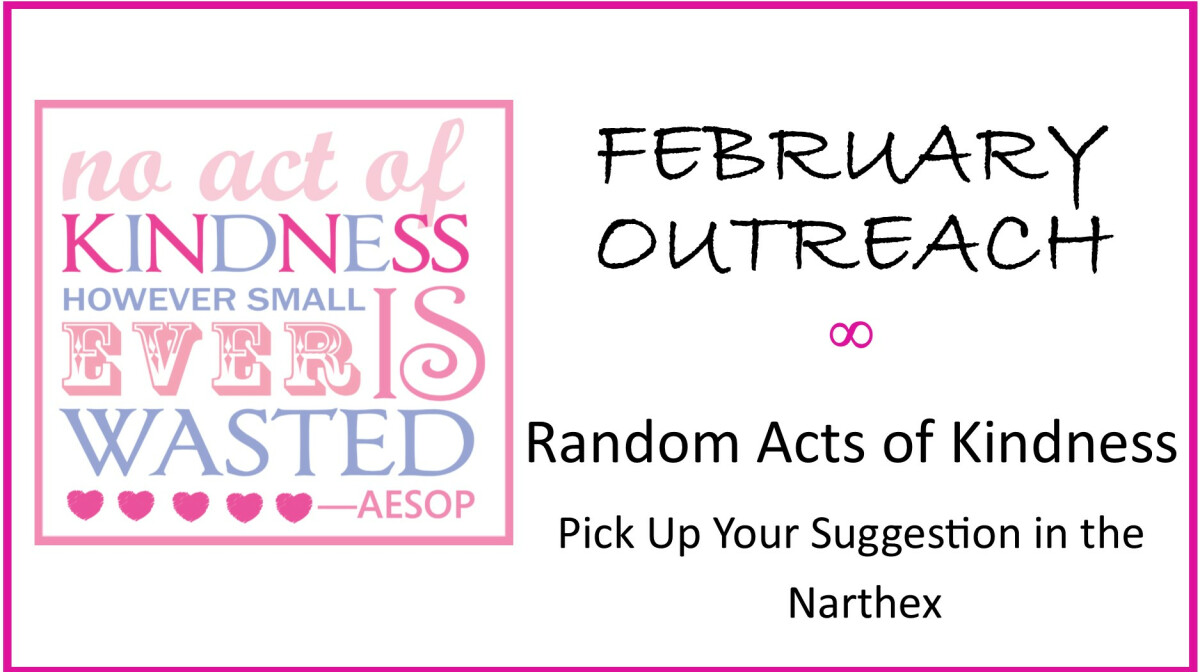 Daily, from 02/01/2020 to 02/29/2020
,
12:00 AM
For the month of February, we would like to encourage everyone to participate in our
Random Acts of Kindness
campaign.
It is our opportunity to live into the words of Jesus from John 13:34,
"I give you a new commandment, that you love one another.
Just as I have loved you, you also should love one another."
There will be suggested activities on the Outreach bulletin board in the Narthex. Simply pick up one or two hearts, and follow the instructions.
We encourage you to be creative. If you think of additional ways of spreading joy to others, we ask that you let us know about your ideas, so we can share them with everyone.
We have an opportunity to serve as the hands and feet of Christ as we serve others in His name.