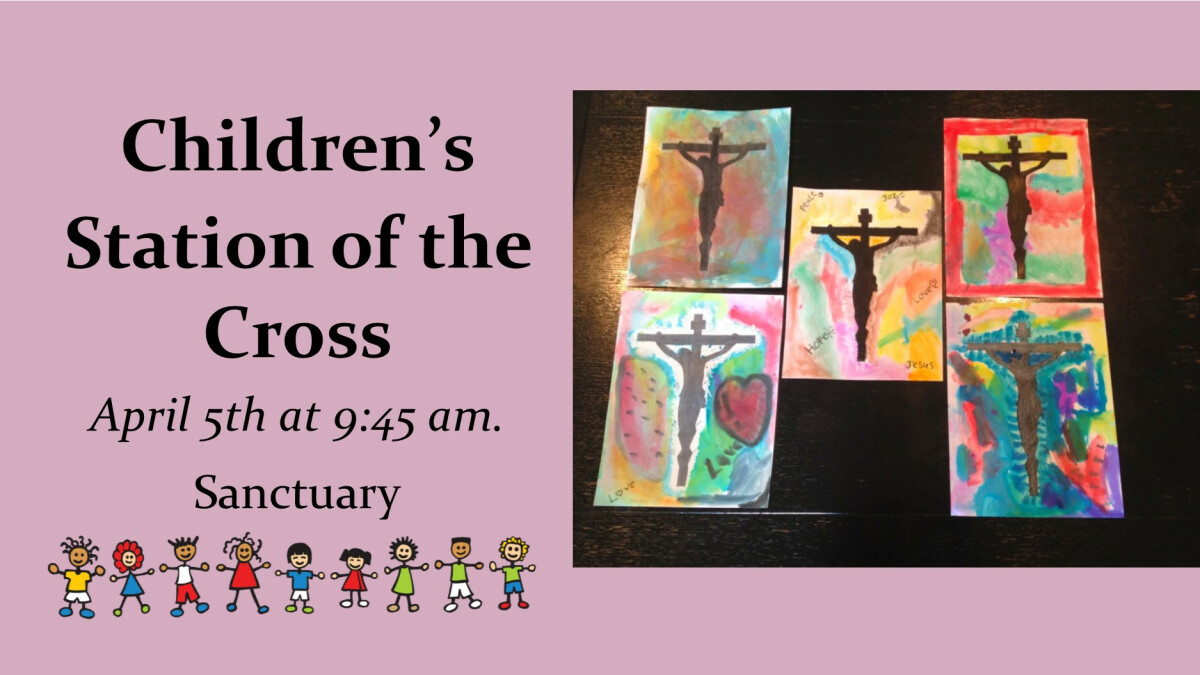 Sunday, April 05, 2020
,
9:45 AM - 10:45 AM
Contact: Catherine Thompson | p 972) 221-3531 e
Families with children ages 3 to 11 are invited to join us on Palm Sunday, April 5 at 9:45 am, to walk through a guided Children's Stations of the Cross. Age appropriate stations will be set up in the Nave where our permanent Stations are located. Meet at the Baptismal font. We will being promptly at 9:45 am. This is a wonderful opportunity to share the story of Jesus' journey to the cross with your children.